LIBRA has its own interface for the development of WEB portals and the configuration of e-commerce applications (B2B or B2C), based on free software tools integrated in our product and developed by us.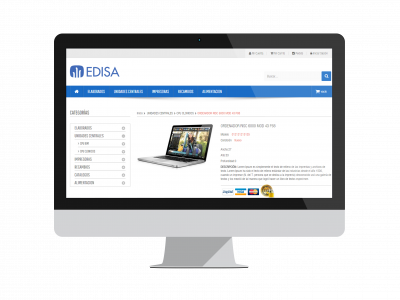 Access to database information. Examples could be: a customer query over a particular item; consultation of the products that the company sells or even an internal type query such as a sales report.

Entering data from the WEB, configuring B2B or B2C e-commerce applications. An example would be the entry of WEB orders; something which is becoming common in some sectors.
EDISA has a business branch specializing in web solutions: EDITA BUSINESS
That allows us to give solutions to business operatives, covering all processes, and related as much to the business as to support processes.
Services we offer:
Customized web developments
Social Networking

Multimedia

E-commerce

Newsletters