LIBRA SUITE Plus
Libra Suite Plus It is a product that consists of two fundamental components:
ERP LIBRA: Software developed entirely by Edisa and consisting of 30 modules that allow complete management of the areas of a company. It is licensed per user and includes all modules.
Embedded Oracle Products: As LIBRA ERP is developed with Oracle technology, the installation of the following products is necessary for its execution.
Oracle database Enterprise Edition.
Weblogic Suite.
Oracle Real application cluster.
Partitioning.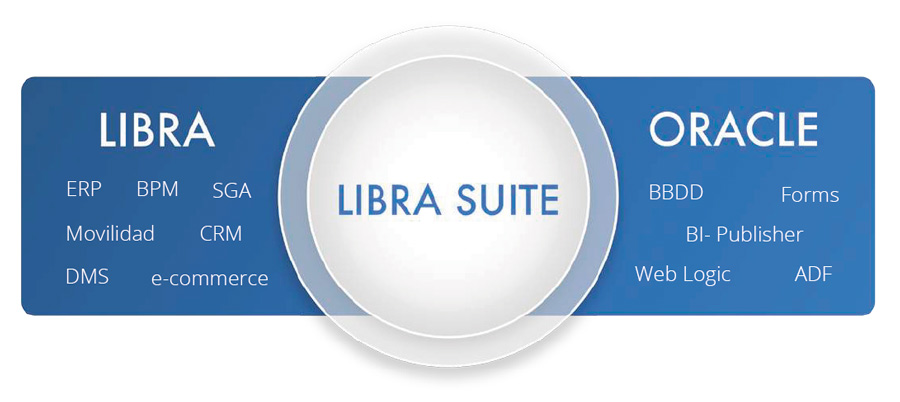 Features LIBRA SUITE Plus
LIBRA ERP is based on ORACLE tools, both at the Database level and in the deployment of applications, through WEB LOGIC. The development tools are the same that the multinational applies in all its current products (ADF).
Functionality

Standard, without additional verticals

Integrated Solution

Unique Data: ERP, CRM, DMS, BPM, SGA, Mobility, B.I

Service

Direct technical support

Know How

Experience and knowledge acquired over more than 35 years

Adaptability

Parameterization and customization level adapted to your needs
Create and manage all your reports and documents easier and faster than traditional tools
Fill out this short form to receive more information:
One of our experts will contact you as soon as possible.