High level of sectoral specialization
More than 500 medium and large companies are now using LIBRA ERP.
The level of functionality of LIBRA ERP justifies the current expansion of the tool at the international level, both in the number of companies and in the size of these.

The adaptability of LIBRA ERP is what sets it apart from other international products, and has allowed us to reach the current level of implementation and acquire leadership in the main sectors.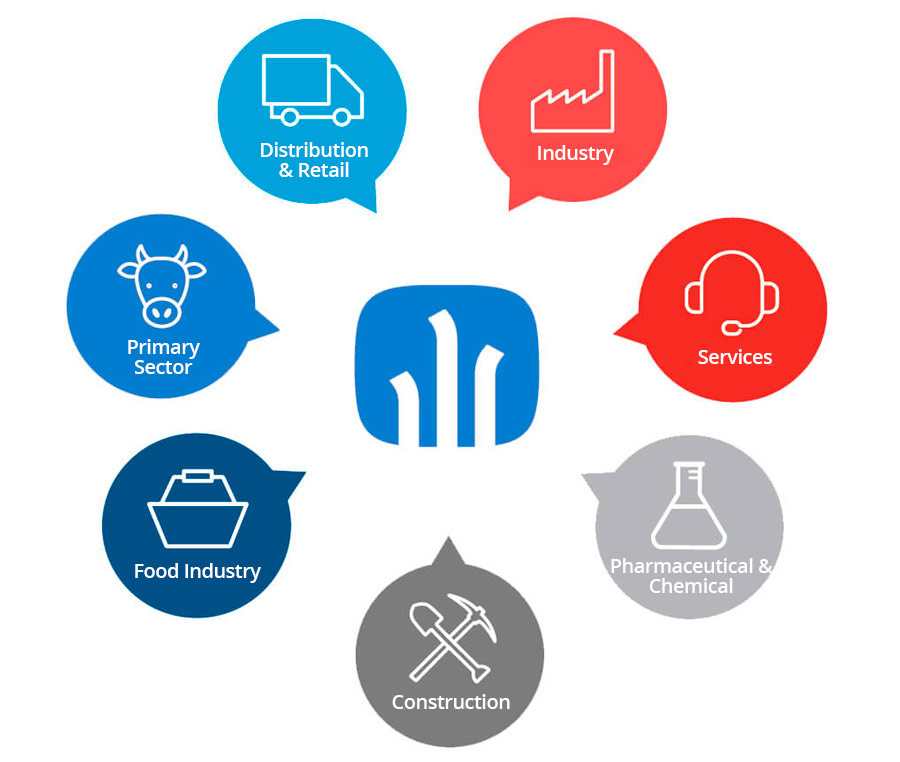 Featured sectors
LIBRA ERP includes a set of fully integrated applications to cover all business and management processes with a high capacity to adapt to the needs of each company.
Food and Agri-food
It manages the production, cutting, slaughterhouse and packaging processes, integrating data collection at the plant.
Fish and Frozen
Adapted to the requirements of the sector for both companies that work with fresh and frozen products.
CHEMICAL AND PHARMACEUTICAL
Chemical and Pharmaceutical
It offers the necessary tools for the management of the complete production cycle: definition of the plant, planning and production control, as well as the necessary functionalities for quality control and traceability.
Aluminum Industry
Quality control, traceability and cost management are three key aspects that ERP must provide.
ENGINEERING AND CONSTRUCTION
Engineering and Construction
The LIBRA ERP Construction and Engineering management software will help you in the management of your public and private works projects from the generation of budgets, through planning and more.
Retail Distribution
In this type of company, logistics management is key, including mobility applications.
Industry
As they are industrial companies, optimization of plant operations and preparation times are of vital importance.
Services
LIBRA ERP will help you to improve the business management of your projects, will allow you to guarantee the best service and comply with legislation in each country in which it is established.
Foundations
The LIBRA ERP Foundations management software is adapted to the needs of companies in the sector.
LIBRA ERP has 30 fully integrated modules that cover all the functionality of the company
Fill out this short form to receive more information:
One of our experts will contact you as soon as possible.