SYSTEMS OF IMMEDIATE INFORMATION SUPPLY
The SII (Immediate Information Delivery System), approved on December 2, 2016, was born as a new mode of communication of VAT records. It will provide the AEAT with almost real-time information. This all stems from the Electronic Headquarters of AEAT.
It is a more agile and modern procedure for managing the accounting books online. Companies with an annual turnover of more than 6 million euros will be required to use this new model of communication of VAT records. All this through AEAT's Electronic Office. T
he companies obliged to present the SII must prepare an adaptation of the format of their VATs, to the presentation books that, in reality, are very similar to those necessary for the 340 model:
Invoice Register Book issued

Record Book of Invoices received
Intracommunity Operations Registry Book

Record Book of investment goods
In those companies that need to implement the SII, it is estimated that they will have more time for periodic self-settlements. Models 340, 347 and 390 will no longer need to present them.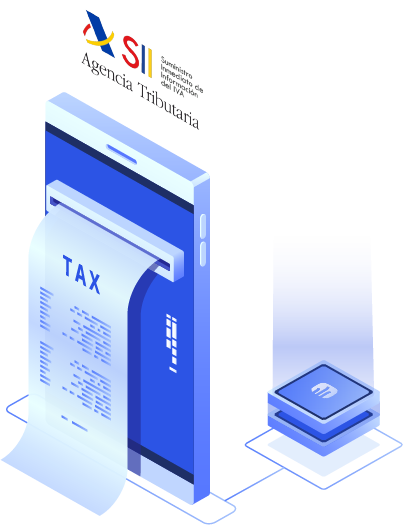 LIBRA ERP covers the main integration needs with the public administration
Fill out this short form to receive more information:
One of our experts will contact you as soon as possible.