Indicator Management LIBRA ERP
The Indicator Management module allows defining and managing a tree of indicators as a company dashboard, facilitating access to information without leaving LIBRA.
It complements the multiple information outputs available from each LIBRA module and the Business Intelligence module itself.
It can be integrated into any LIBRA module and access can be done from a desktop terminal or from a mobile terminal.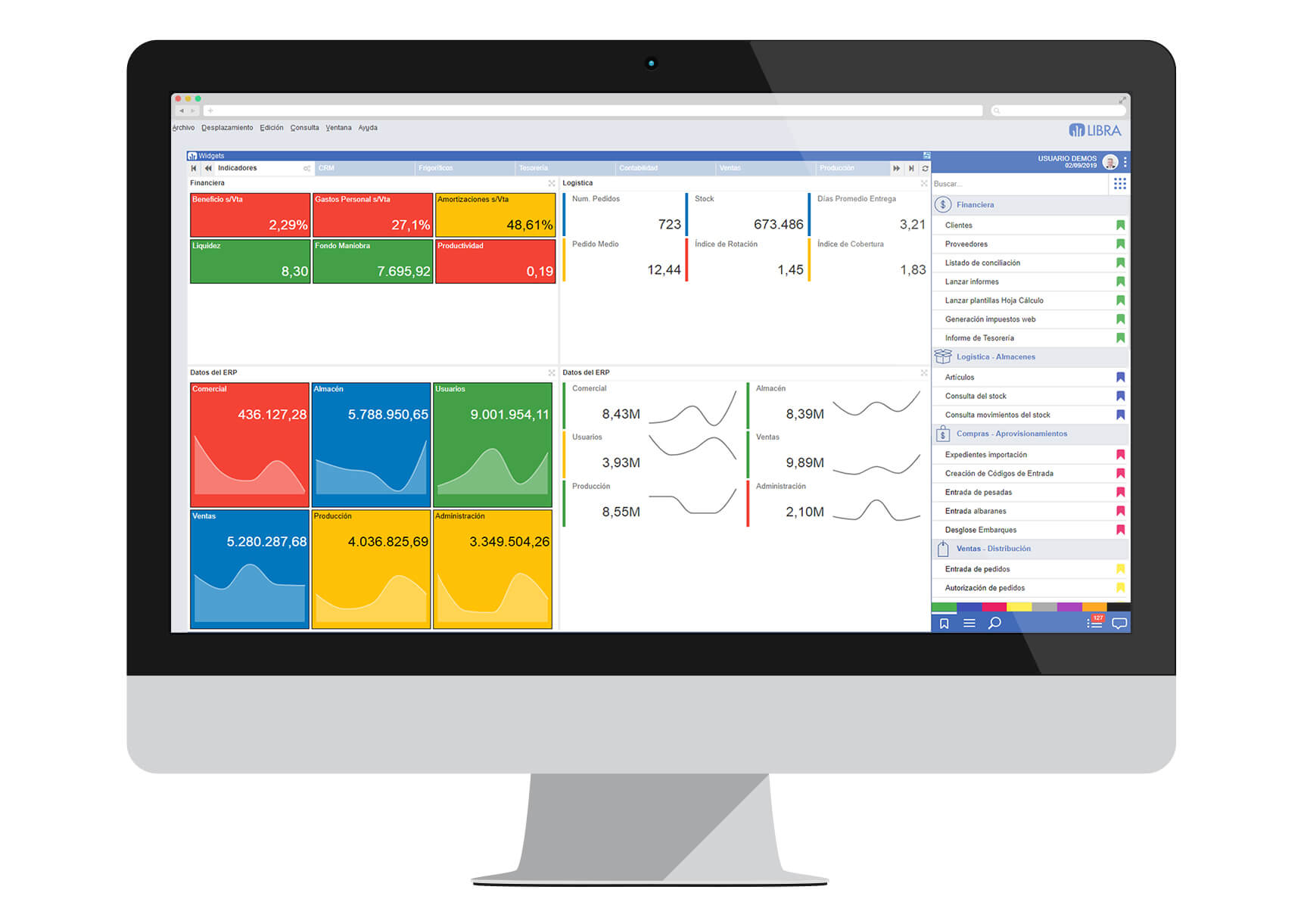 LIBRA ERP HAS 30 FULLY INTEGRATED MODULES THAT COVER ALL THE FUNCTIONALITY OF THE COMPANY
Fill out this short form to receive more information:
One of our experts will contact you as soon as possible.