Maintenance LIBRA ERP
The Maintenance module allows the management of the company's capital goods, including the calculation of the performance of each element based on its expenses and income, all the processes related to preventive and corrective maintenance, as well as the management of internal repairs and / or external.
The module is especially useful for companies that have a fleet of machinery and need to have a table of expenses and returns per item, while managing their preventive and corrective maintenance. Another area that the system also demands is that of workshops or companies, whose main activity is the maintenance and repair of its own machinery or that of third parties.
The module interacts especially with the Purchase Management modules (for the management of delivery notes for external repairs of machinery), Logistics Management (for the management of the materials needed in a repair), Sales Management (in cases where a workshop is available with the capacity to carry out repairs to third parties) and Mobility (especially useful for Technical Assistance Services).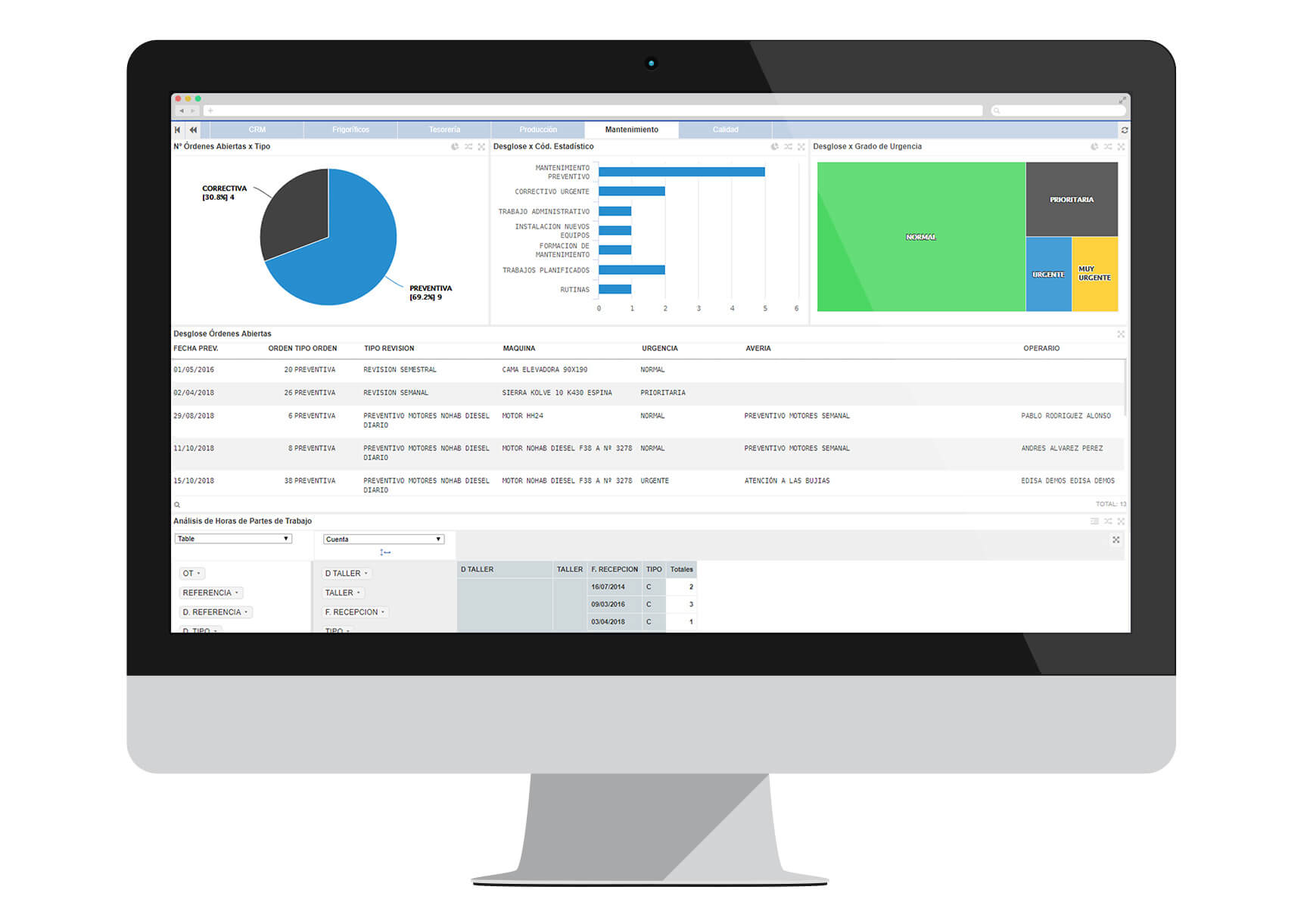 LIBRA ERP HAS 30 FULLY INTEGRATED MODULES THAT COVER ALL THE FUNCTIONALITY OF THE COMPANY
Fill out this short form to receive more information:
One of our experts will contact you as soon as possible.