Presence control LIBRA ERP
Presence Control module allows the management of the entry and exit transfers of personnel created in the Payroll module, making it possible to analyze the information obtained on clocks or transfer devices, both directly and by integrating data from other applications. existing.
Based on a shift calendar and schedule provided for each worker, previously assigned to sections, departments, positions, etc., the module is very useful for obtaining information, for inquiries, for reports, and for payroll calculation.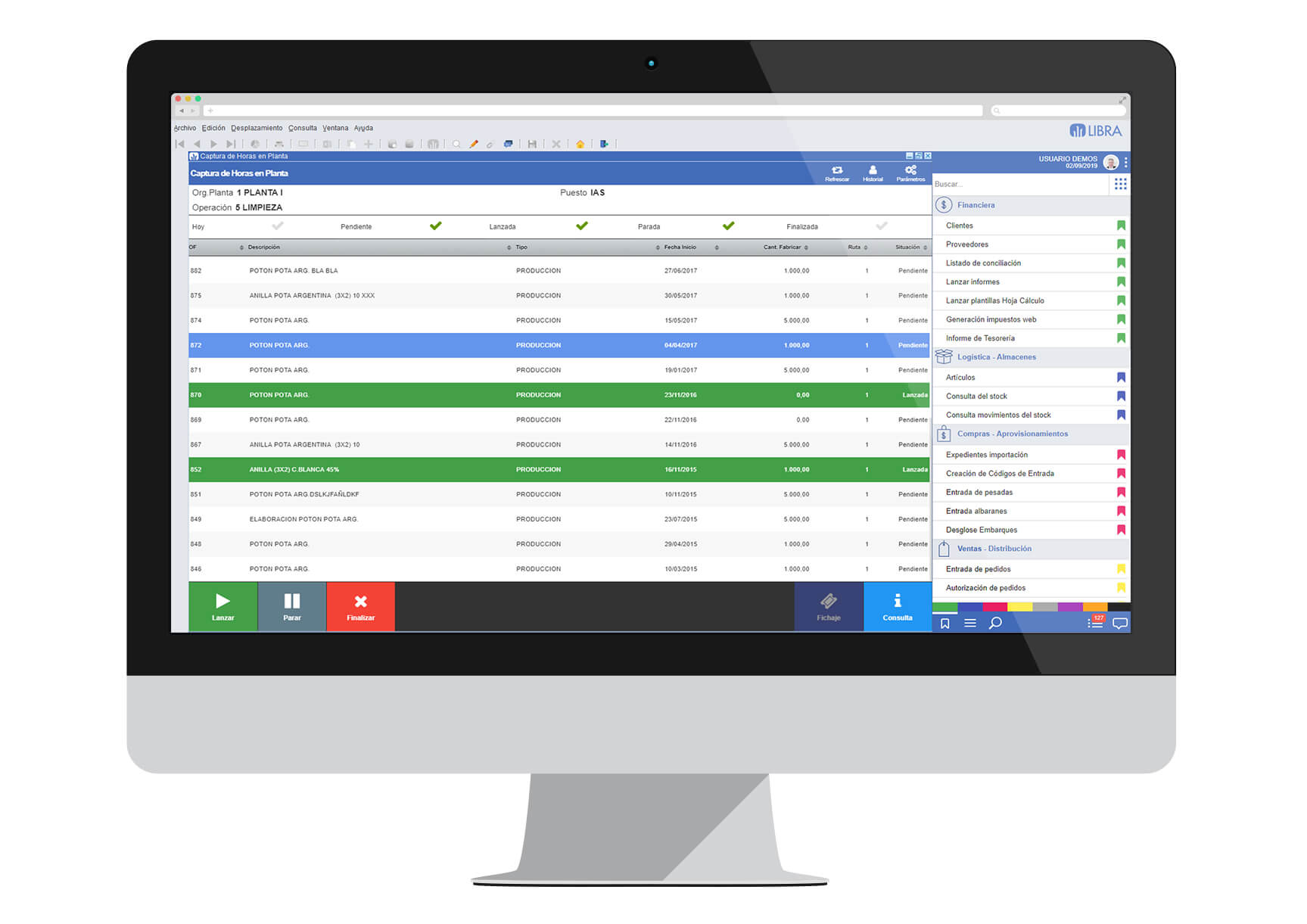 LIBRA ERP HAS 30 FULLY INTEGRATED MODULES THAT COVER ALL THE FUNCTIONALITY OF THE COMPANY
Fill out this short form to receive more information:
One of our experts will contact you as soon as possible.