Process Management (BPM) LIBRA ERP
The Process Management BPM module allows you to coordinate any business process, defining the sequence of the tasks that comprise it and the consequent link between them and the programs and people responsible for their execution. It allows the system to channel the workflow, automating the execution of the process.
The module is made up of a tool that allows designing or modeling the process flow and a manager that allows the execution / sequencing of the process based on the design made.
Indicators are established for each process or task, the module allows monitoring the degree of achievement of the same, so that continuous improvement is possible.
This completes the basic design-execution-control cycle in an organization oriented to process management, optimizing the quality, deadlines and costs with which they are executed. The Process Management BPM facilitates the integration of tasks that people have to carry out both with LIBRA and with other management systems.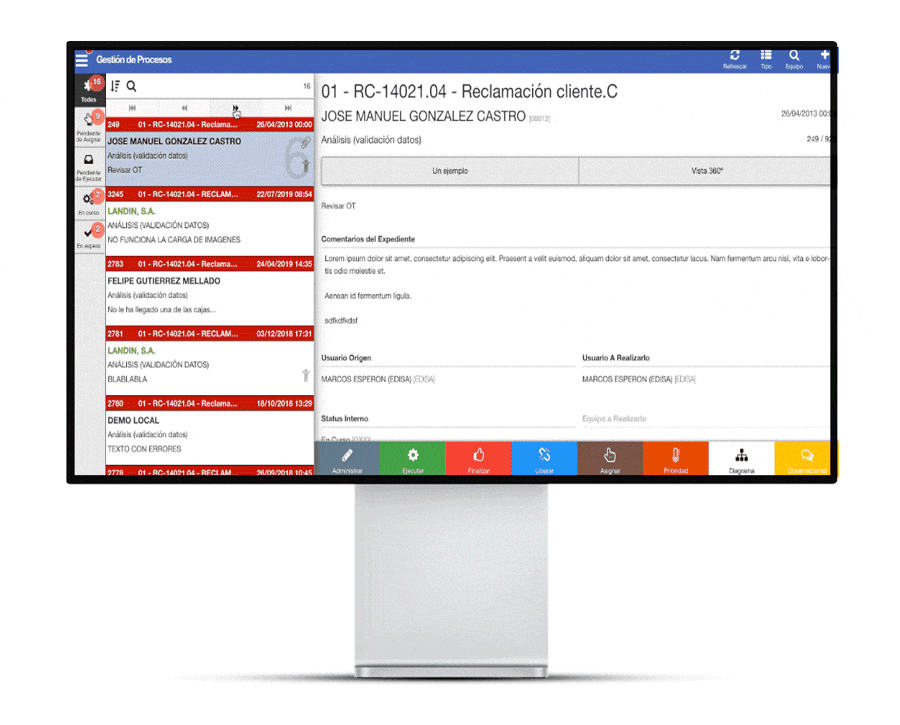 Main features of the Process Management:
Process design:
Establishment of sequential and parallel tasks.

Definition of personalized cards to collect information on each task.

Export and import of processes already defined to adapt or adjust them.

Nesting processes within larger ones.

Integration of any program from any LIBRA module as an integral part of a process.

Linking process tasks to both people and teams of people.

Document management associated with the flow design, in order to attach relevant documents to each process.
Task management:
The task manager carries out the execution of the process according to the design made.

Each user has a panel of pending processes that gives them direct access to the list of tasks that they can assume and carry out.

The system allows different functions associated with the different roles that a user can have (group manager or normal user).

Supervision of the processes, which allows to visualize the phases through which it has passed, the users who have participated in it, the situation in which it is currently.
Process monitoring:
The control of process management indicators is facilitated such as execution times, waiting times, number of processes in each of the states.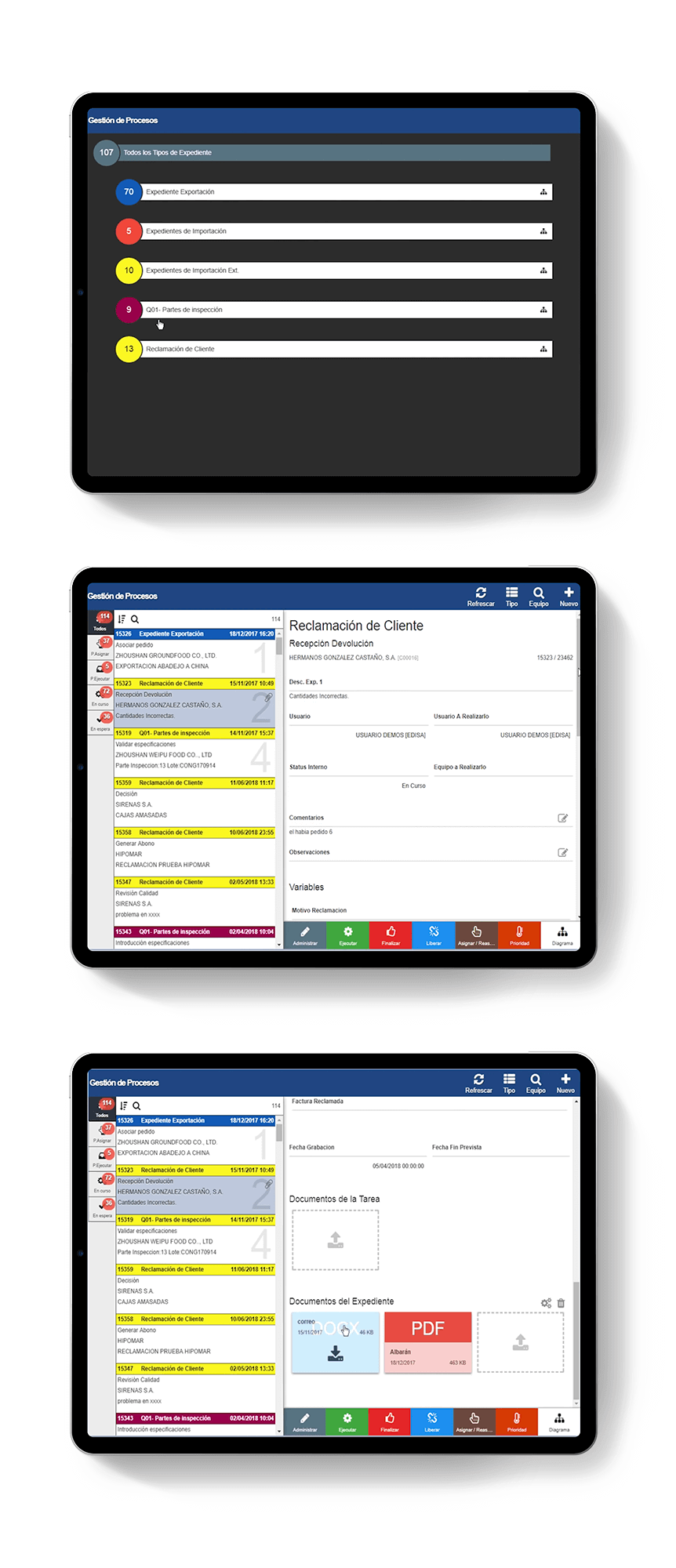 LIBRA ERP HAS 30 FULLY INTEGRATED MODULES THAT COVER ALL THE FUNCTIONALITY OF THE COMPANY
Fill out this short form to receive more information:
One of our experts will contact you as soon as possible.