Web Services LIBRA ERP
GALILEO is a set of multiplatform WEB services, developed by EDISA, that allow the performance of a series of advanced functions as well as the integration of LIBRA with external systems: other ERP, public administrations, banks, logistics operators, industrial machinery .
These services form the basis for many of the integration functions that LIBRA currently provides and make it possible for LIBRA to be an inter-business system. GALILEO therefore facilitates communication and integration of the company with its environment, which is one of the aspects which will make a difference in the coming years when it comes to business management.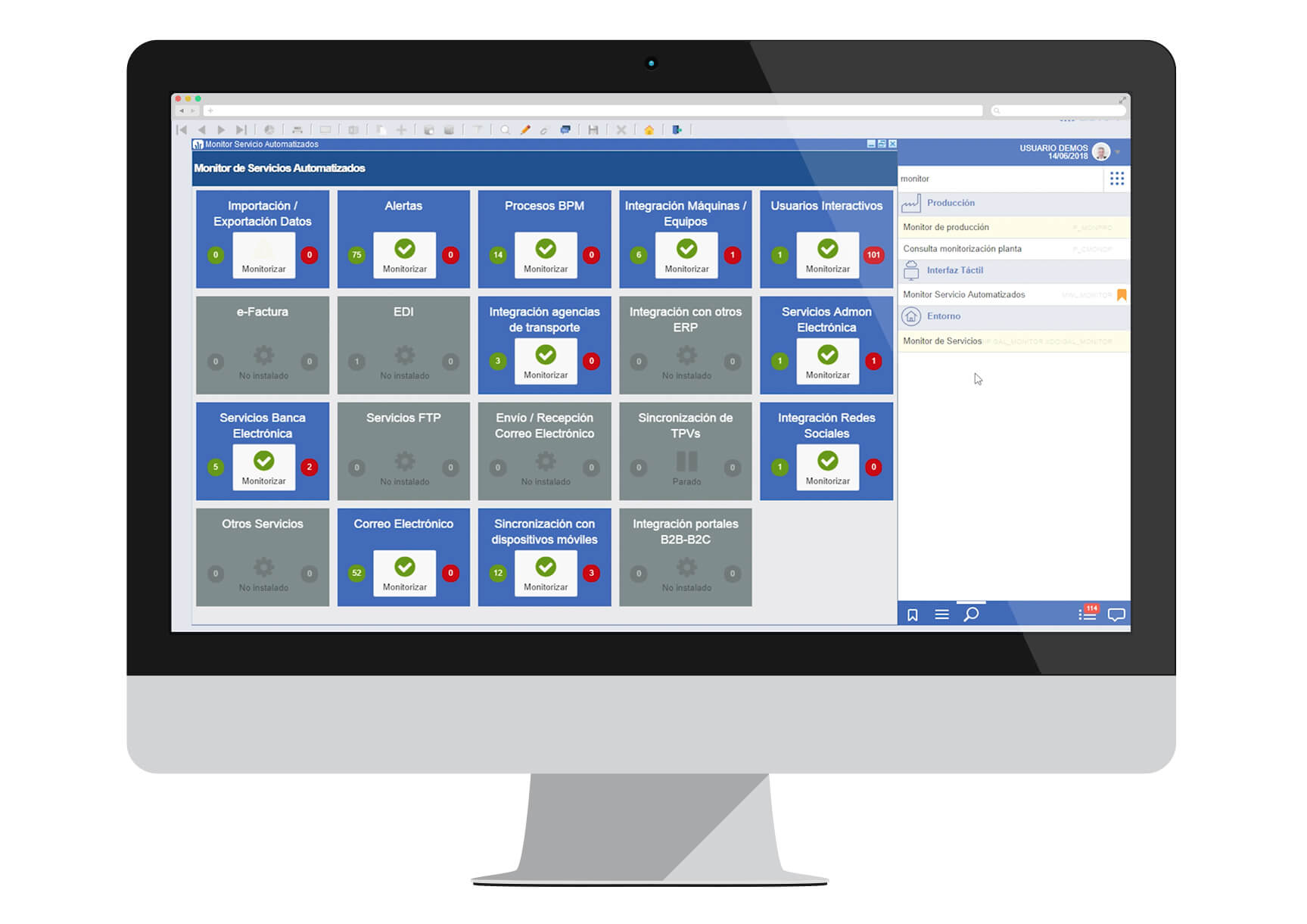 LIBRA ERP HAS 30 FULLY INTEGRATED MODULES THAT COVER ALL THE FUNCTIONALITY OF THE COMPANY
Fill out this short form to receive more information:
One of our experts will contact you as soon as possible.