ERP MANAGEMENT SOFTWARE FOR CANNING INDUSTRY
ERP Management Software For Canning Industry
The canning industry requires a high level of control in all logistics and production processes, with quality control, traceability and cost management being three key aspects that the ERP must provide. Also, these are companies with a strong commercial component, so Relationship Management (CRM) is also an important competitive asset.
LIBRA allows you to optimize the processes of a production plant, focusing on traceability of the product and compliance with applicable sanitary regulations and quality control.
Likewise, LIBRA offers all the logistical functionality necessary to meet the requirements of customers and the commercial channel (product presentations, palletizing typology, coding, etc).
Main Functionalities:
Production planning and control: lines, machines, structures, routes …
Asynchronous control of the generated production orders.
Integration with scales, labeling machines, automatons, industrial machinery and machine vision systems.
Standard manufacturing cost estimate and actual cost comparison showing deviations.
Cost management in different modalities: fifo, lifo, expiration date.
Total quality management.
Definition of control plans and critical points HACCP.
Environmental management.
Registration and control of all plant maintenance operations.
Definition of the product adapted to each subsector.
Management of located warehouses: picking, automatic replenishment, placement.
Management of different types of warehouse: cold, dry, frozen …
Integration with RFID systems and Voice Picking.
Palletized product control.
Stock management in own and / or subcontracted warehouses.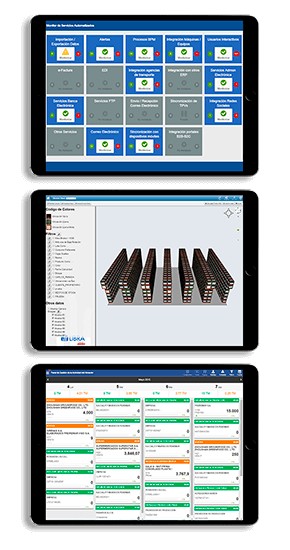 LIBRA is implanted in a large number of companies in the sector, both in Spain and in Latin America
Fill out this short form to receive more information:
One of our experts will contact you as soon as possible.