ERP MANAGEMENT SOFTWARE FOR FEED MANUFACTURING
ERP Management Software For Feed Manufacturing
LIBRA allows you to optimize the processes of a production plant, focusing on traceability of the product and compliance with applicable sanitary regulations and quality control. The system enables production management, integrating with the plant systems and with a clear orientation to the optimization of costs. Likewise, LIBRA offers all the logistical functionality necessary to meet the requirements of customers and the commercial channel (product presentations, palletizing typology, coding, etc).
LIBRA has tools that allow the formulation and optimization of costs based on recipes and, of course, integrates Product Quality Management, certificate issuance and traceability control throughout the entire process.
In this type of sector, it is very important to manage customer orders and supply logistics, having options to optimize the distribution.
Main Functionalities:
Management of combined offers and multiple offers.
Recipe management.
Management of professional cards.
Settlement of promotions with suppliers.
Management of sales contracts.
Store sales program.
Telesales orders entry.
Management and settlement of agent commissions in real time.
Movement and logistics management.
Batch management.
Location management.
Loading sheets (both from the pound screen and from mobility terminals).
Volume discount rappel templates.
Mobility.
Quality.
Issuance in expedition of the required documentation of dangerous goods.
Calculation of shipping rates in sales.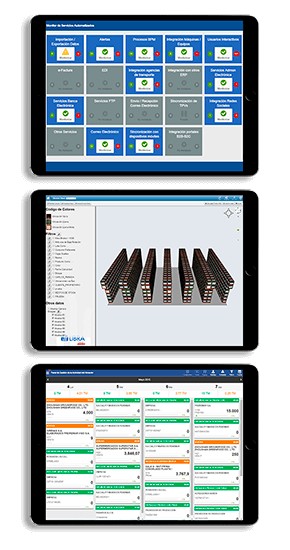 LIBRA is implanted in a large number of companies in the sector, both in Spain and in Latin America
Fill out this short form to receive more information:
One of our experts will contact you as soon as possible.