ERP MANAGEMENTS SOFTWARE FOR SUPERMARKET CHAINS
ERP Management Software for Supermarket Chains
LIBRA ERP Supermarket Chains management software provides the necessary functionality in each of the sector's activities. It allows to integrate all the productive processes in this type of companies, allowing to cover the logistical requirements of the sector, contributing and allowing the Management of counts and other operations typical of the point of sale (POS).
Full control of logistics for the management of replacement to supermarkets and EDI Integration with the main suppliers. Management of offers, campaigns and promotions as well as integration with the purchasing Central. Extensive control of analytical accounting and financial accounting and treasury management.
Radio frequency management solutions and systems for voice picking management have been implemented in all the references we have.
Main Functionalities:
Agreements with suppliers

Supplier promotions management

Management of charges and ATYPICAL with indicators and alerts

EDI integration

Manual and automatic supply management to stores

Integrated SGA (single data)

Applicable to all types of warehouses (Dry, Cold and Frozen)

Radio frequency management

Picking by Voice

Cost control Store management

POS Point of Sale Terminals

Backoffice management

Differentiated inventory management

Product traceability

Integration with the purchasing center (Euromadi, IFA, …)

Business Intelligence (Increased margins, special discounts …)

Income statement by supplier

Integration with LIBRA document manager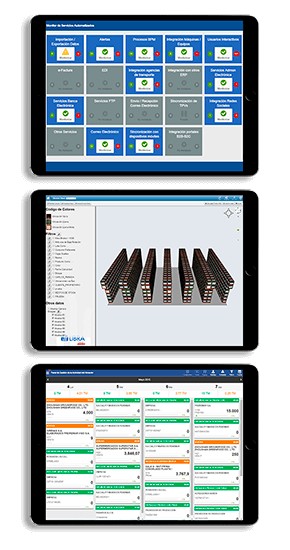 LIBRA is implanted in a large number of companies in the sector, both in Spain and in Latin America
Fill out this short form to receive more information:
One of our experts will contact you as soon as possible.