ERP MANAGEMENT SOFTWARE FOR VENDING
ERP Management Software For Vending
LIBRA erp Vending management software is the leading ERP for managing a vending operator. A current distribution channel for many food products is vending machines.
In this type of company, all commercial management, visit plans and logistics management are of great importance, including mobility solutions for commercial teams, pre-sales, auto-sales, order distribution, route management.
Streamline your organization with LIBRA ERP by optimizing processes such as replacement, collection, technical service, key aspects in the Vending sector.
Main features:
Automation and control of all product traceability.

Mobility at commercial and auto sales level.

Business Intelligence tools for the exploitation of data by management.

Management of purchase or sale files or any other process.

Catalog management.

Robotic warehouse management

Comprehensive quality management.

Environmental management.

Management of located warehouses: picking, automatic replenishment, placement.

Integration with RFID systems and Voice Picking.

Palletized product control.

Stock management in own and / or subcontracted warehouses.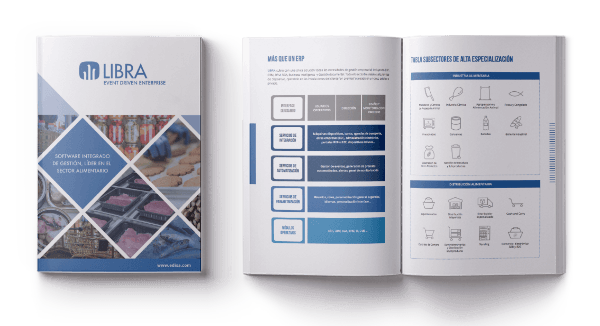 LIBRA is implanted in a large number of companies in the sector, both in Spain and in Latin America
Fill out this short form to receive more information:
One of our experts will contact you as soon as possible.